Celebrity News
Is Taylor Swift Trying to Make Her Ex Joe Alwyn Jealous? PLUS 5 Ways Travis Kelce is WINNING in Taylor Swift Relationship
Oct 18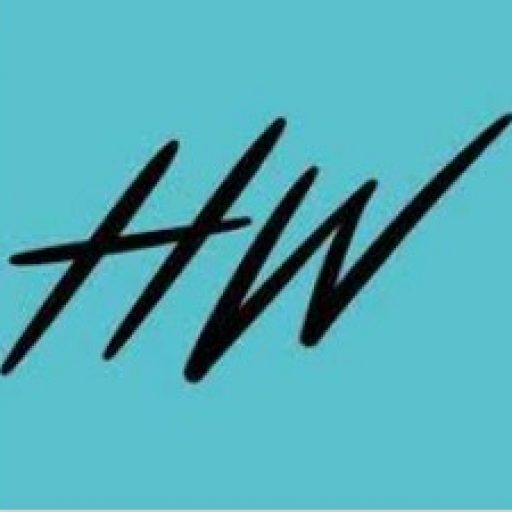 hollywire
Is Taylor Swift Trying to Make Her Ex Jealous and 5 Ways Travis Kelce is WINNING in Taylor Swift Relationship
Football, Love, Money, and PR.  Watch our Taylor Swift and Travis Kelce breakdown here.
We all know by now about Taylor Swift's relationship with Kansas City Chief's tight end Travis Kelce. Taylor has been at 3 of the last 4 Chiefs games and it's all anyone seems to want to talk about lately. But now some are beginning to wonder if there's more to what Taylor is doing here.
Taylor of course dated Joe Alwyn for years, finally only breaking up with him right as the Eras Tour kicked off. Fans are beginning to notice that things for Kelce are quite different than they were with Alwyn. Alwyn and Taylor were famously private, but Kelce and Taylor seem to be quite enjoying the massive media attention they're generating.
This has caused some to speculate that Travis and Taylor's relationship is really a PR stunt, but others are fully bought in. The two were recently New York on a dinner date and spotted kissing. Fans in the comments seem to be longing for Joe back though. Unfortunately for them, Taylor seems to have fully moved on.
5 Ways Travis Kelce is WINNING in Taylor Swift Relationship
By now we've all heard a whole lot about the Travis Kelce Taylor Swift relationship that seems to have come out of no where and is now dominating headlines in both the sports and pop culture worlds. Though no one saw it coming, it almost seems like Taylor and Travis are an ideal match, and reports of them being all over each other at the SNL after-party last weekend only further entrench that narrative.
Still, there are some haters out there who think it's merely a PR stunt. Of course those people have to explain why either of these stars even needs a PR stunt at this stage in their careers, but as we know, haters are gonna hate. For our purposes, we want to look at all the ways Travis is winning by being involved with the biggest pop star in the world.
NFL Ratings are Through the Roof
It should go without saying that being involved with Taylor brings with it a lot of attention, but it's maybe particularly surprising that it's been so much since the relationship became public. After all, can the NFL really get any bigger? But it has. Millions more people per game are tuning in to Chiefs games, including an increase of 2 million female viewers per game. Wow.
It's a big difference, and the NFL is eager to keep it going. It ensures also that Travis is a bigger celebrity than ever, and may even supplant quarterback Patrick Mahomes as the face of the Chiefs franchise. Mahomes doesn't mind, so long as the team keeps winning.
Taylor is Emotionally Supportive
As we know, there are few people on Earth more genuine and kind as a partner than Taylor Swift. As comes through in her music consistently, even through heartbreak, Taylor brings a compassionate mindset to every one she deals with. That's likely exactly what Travis needs.
After all, the season is long and grueling. The Chiefs also play some of the most high profile games all year, and as reigning champions are expected to perform at a high level game after game. Travis in particular is expected to dominate at the tight end position. It's likely he's relieved to finally have a partner like Taylor to help him shoulder the huge emotional burden of the long NFL season.
He is Making a lot of Money
Though as we previously stated it's not wise to suggest that either of these people are in the relationship for anything besides true care for one another, it should at least be acknowledged that Travis does stand to make a lot of money dating Taylor.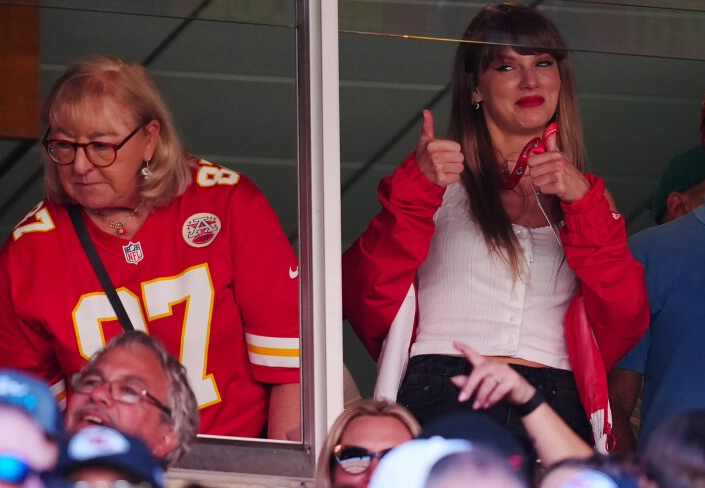 According to reports, Travis's jersey sales are up over 400%, and it's likely endorsement deals will pour in if they haven't already. That means a lot of fresh dough coming his way, which isn't too bad a consequence of a new girlfriend. It's sure to continue too as long as Travis continues to be a good boyfriend. The minute things get rocky, there's a good chance all these opportunities suddenly disappear.
The Relationship is a Growing Experience
Both Travis and Taylor have long well-known dating histories. Through all of that turmoil they have emerged as stronger people, more capable of having a healthy relationship. Undoubtedly there will be ups and downs for them in this new phase of their lives, but through it all they can know they will ultimately grow.
Fans also hope that much of that growth ends up being transferred into Taylor's music. Hopefully soon enough to make it into the end of the Eras Tour at least.
His Reputation is Restored
Though not totally well-known outside of football circles, Travis previously had a fairly controversial relationship with Kayla Nicole. Kayla has been pretty active about telling her side of the story over the years and fans who followed along were treated to some interesting information about the tight end's tumultuous love life with Nicole.
All of it surely did some damage to Kelce's reputation romantically, at least within those circles. Now it seems that's over, as dating Taylor essentially proves that Travis is the good-guy jock the country needs now more than ever. It's hard to deny Travis's level is through the roof right now, something he's more than earned with everything he's done on the field over the years.